Beyonce and Jay-Z: A Love story that was destined to last forever
dailyadvent.com

Aug 3, 2018 3:39 PM
"I live so I can die with you."

It was this day last year that Beyoncécommemorated her wedding anniversary with a song dedicated to her partner, husband, right-hand man, Jay-Z. "I don't have a reason to be, if I can't be with you and I don't need air in my lungs, if I can't sing your song," the track went. "No, I don't need hands if I don't get to keep you warm and I don't really need myself, if I don't need you."

The public declaration of love struck a deeply sweet chord considering all the couple had faced in their near-decade of marriage up until that point. On the cusp of welcoming twins Sir and Rumi and already parents to then-5-year-old daughter Blue Ivy, the king and queen of the music industry had built a dynasty.
A decade ago today, the two quietly wed in front of family and friends, formally solidifying a romance that had already long dominated public curiosity. Romantic speculation surrounding the Destiny's Child songstress and celebrated rapper ignited when the two collaborated for the first time on his hit October 2002 single, "'03 Bonnie & Clyde," after meeting a few years earlier when the girl group singer was 18.
While the single would indeed soar to the top of the charts, it also served as an unofficial anthem for one of the biggest couples to arise in modern music. After all, it was hard not to already consider them an item as they crooned "All I need in this life of sin is me and my boyfriend" or "me and my girlfriend" at each other on stages. Not yet confirmed to the outside world, their friendship had certainly turned into something more.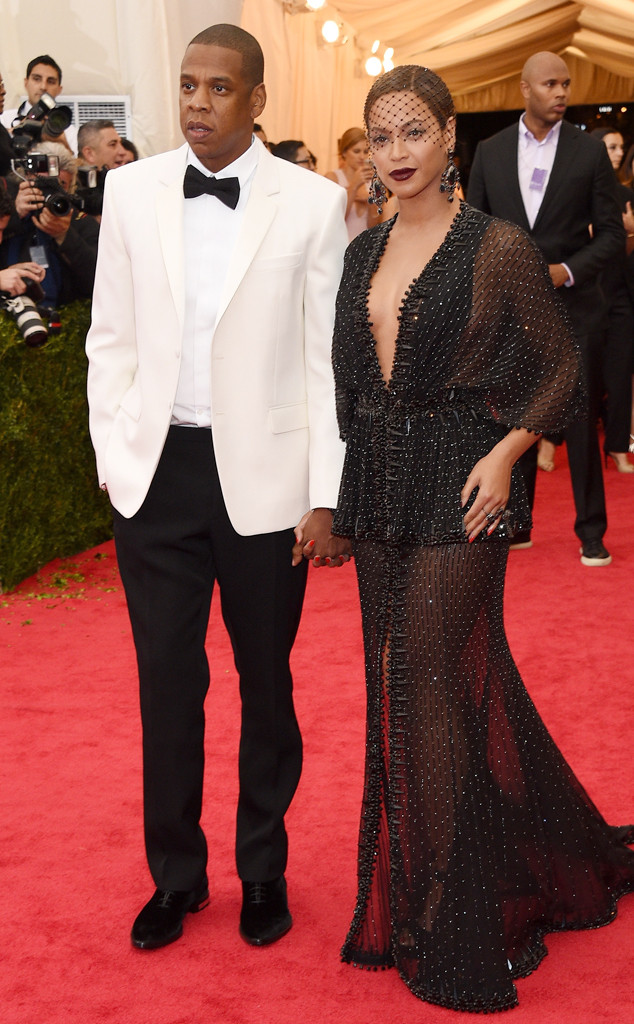 "We were friends first for a year and a half before we went on any date, on the phone for a year and a half and that foundation is so important in a relationship," she told Oprah Winfreyyears later. If there had been any doubts to the contrary, their 2003 number one platinum hit, "Crazy in Love," made them the pair to watch—both musically and otherwise.

"I was 20 years old when we first started dating," she declared in a speech to Jay-Z on his birthday in 2006, shared in Beyoncé's 2013 documentary, Life Is But a Dream. "You taught me how to be a woman. You taught me how to live. You taught me how to be a friend. You've given me so much in life.""Every year, I'm even more in love with you and I want to spend every day of my life with you," the songstress confessed at the time.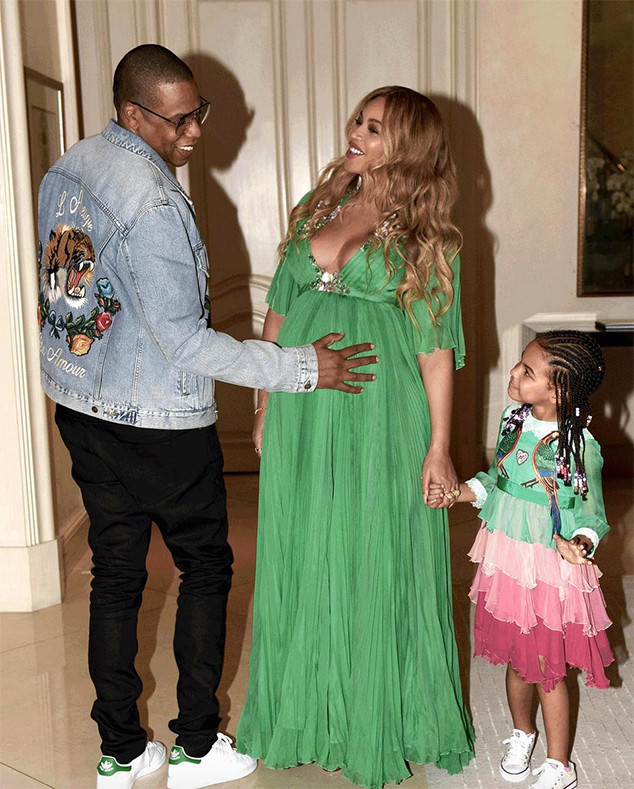 Their high-profile life together had only just begun. As their relationship thrived, they both evolved professionally, turning out platinum albums often featuring each other on a track or two and raking in Grammy Award nominations and wins. By that point, Beyoncé had not just embarked on a career outside of Destiny's Child, but had transformed into a full-fledged musical powerhouse, thanks in part to the rapper's sage counsel. "He's taught me so much about being an artist, not a musician but an artist and fighting for what I believe and having my standards," she said of her husband in her documentary.

"He The album also commemorated a milestone the two had reached together a year earlier: parenthood. On Jan. 7, 2012, the couple welcomed daughter Blue Ivy Carter. "This baby has made me love him more than I ever thought I could love another human being," she said of her husband in her documentary as she approached her due date. "We almost feel like one."As one, they also faced a devastating loss all too familiar to many couples. As Beyoncé revealed for the first time in her documentary, she had suffered a miscarriage prior to getting pregnant with Blue and, as a result, criticized those who claimed she had faked her pregnancy.

"To be able to experience bringing a child into this world—if you're lucky and fortunate enough to experience that—I would never ever take that for granted," she said into the camera. "It's the most powerful thing you can ever do in your life and, especially after losing a child, the pain and trauma from that just makes it mean so much more to get an opportunity to bring life into the world."doesn't compromise his art and I used to be afraid of people thinking I was difficult or too critical and I don't really care about that anymore as long as it's for the right reason and I learned that from him."

When it came time to accept the first Billboard Millennium Award, she didn't leave the podium without thanking her "best friend." "I love me some Jay-Z," she said with a smile.Aside from their joint red carpet appearances, shared tracks and brief speech mentions, however, the international stars seldom exposed their personal life to the public.

"I feel like that mystique is very important and there are things that I still just don't feel comfortable talking about," the songstress told Winfrey in 2013, following years-old advice from the mogul to never publicly discuss who she was dating. "I think now people have a respect for our relationship…because they know that we want to have our lives and when it's time to perform on the stage then it's time, but when it's time to go on a date or go be who we are, people are respectful of that."

Instead, they used their music to provide a sonic peek behind the curtain. On the triple threat's eponymous 2013 album, for example, Beyoncé shed unforeseen light on her love life with the rapper. "['Partition' takes me back to like when me and my husband first meet and he's trying to scoop me and he thinks I'm the hottest thing in the world," she said of the steamy track. She even took the fantasy one step further as she recreated a sultry cabaret routine in the music video as an ode to the Crazy Horse Paris show they saw the night they got engaged.

There was also their provocative musical reunion, "Drunk in Love," once described by The Los Angeles Times as the "NC-17 sequel to their 2003 smash 'Crazy in Love.'" These two were crazy in love, indeed. "I mean, we've got a really charmed life, so how can we complain? But when you think about it, we're still human beings," Jay-Z said as he weighed in on the rumor to Vanity Fair. While their romance seemed almost supernatural, the revelation of their loss made it clear that they were not immune to the hardships back on Earth.

Then there was infidelity. Much like how they had expressed personal matters in the past, they used their music to address the subject, first brought to the surface with Beyoncé's 2016 album, Lemonade, and again in Jay-Z's subsequent record, 4:44, in which he alluded to being unfaithful.

"We were using our art almost like a therapy session," Jay-Z later said in an interview with The New York Times. "The best place in the, you know, hurricane is like in the middle of it. We were sitting in the eye of that hurricane…The best place is right in the middle of the pain and that's where we were sitting."