Entertainment : Learn the secret of Vera Sidika weight loss
<
Learn the secret of Vera Sidika weight loss
tuko.co.ke
Apr 8, 2018 8:13 AM
Vera Sidika Mungasia also known as Vee Beiby is a social media and television personality in Kenya, an entrepreneur, video vixen, and socialite. She was born on 30th September 1989, and she attended Kenyatta University. She has one sibling; David Mungasia. The Kenyan socialite always has tongues wagging as she posts her stunning photos and videos from time to time and dates wealthy men with whom she goes on several vacations that are worth the envy of many. In short, Vera lives the life that all Kenyan women desire; beauty, money, and fame.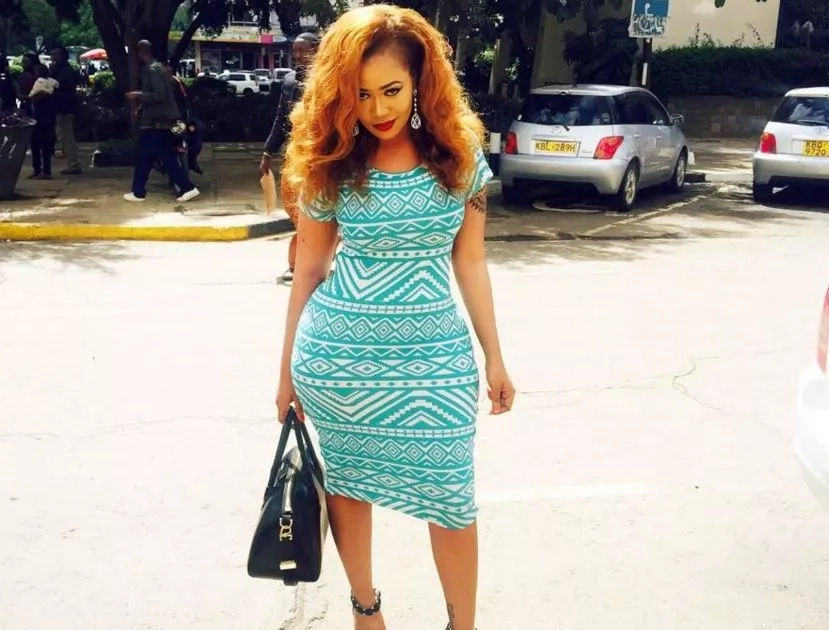 Vera Sidika images
Just like other Kenyan socialites, Vera Sidika has not been left behind in the trend of posting her gorgeous photos of her curves as well as birthday suit photos. Vera Sidika pics are available online mostly on social media. She is not afraid of showing off her well-endowed body for mileage. She has mastered the tricks of remaining in the limelight by having rumors about her on the streets. If she is not flaunting her attractive chest, she is flaunting her huge behind which seems to appeal to most men. Many upcoming Kenyan socialites look up to her as she is considered one of the most successful socialites in the country and also the richest.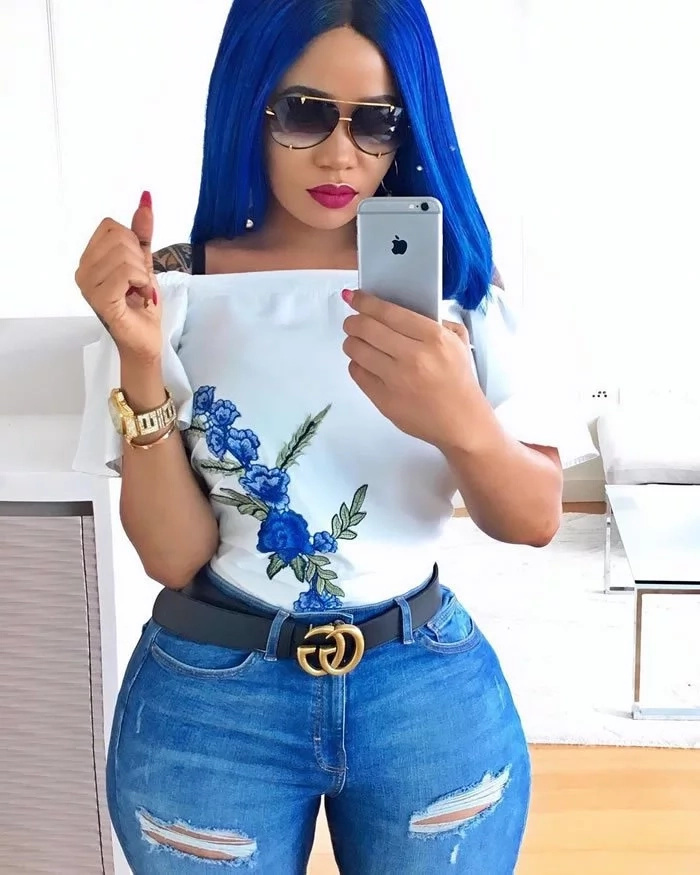 Vera Sidika Instagram
Vera Sidika's Instagram page is her wall of fame. Like other socialites with the likes of her competitor with whom they had a public outburst, she portrays her lavish lifestyle on Instagram. She spent her last birthday holiday in the Maldives and was very generous with the photos on Instagram. Unlike her struggling counterparts, Vera seems to document everything about her life on Instagram from her toilet to her living room just to prove that she is wealthy. Vera Sidika photos on Instagram are very many, and she equally gets a lot of likes from her followers.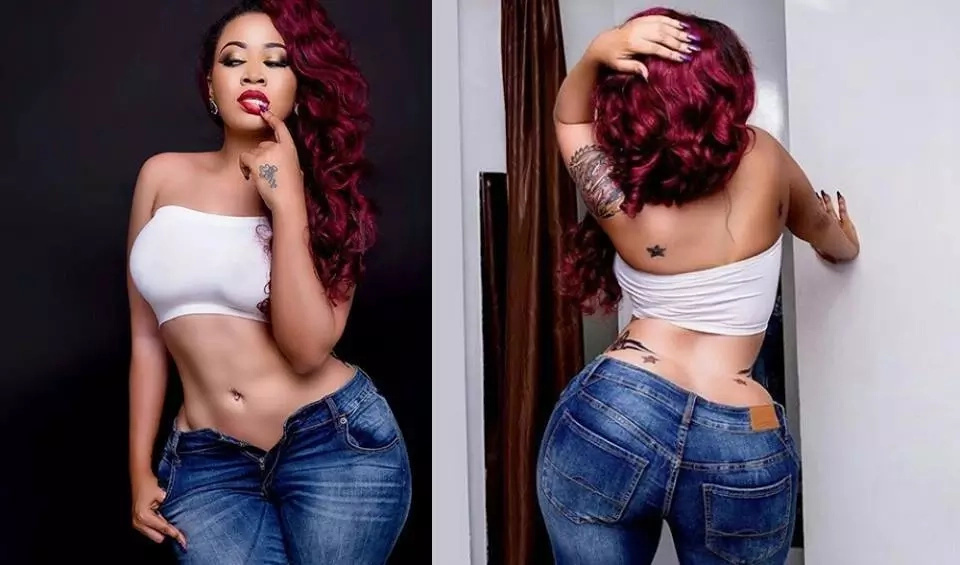 Vera Sidika before and after
When Vera Sidika first came into the limelight as a video vixen in Collo ft P.Unit song 'You guy' she was dark skin. However, as she became more popular in Kenya's hall of fame, she decided that her dark skin was not good enough for her and so she chose to bleach her skin. Vera Sidika changing her complexion caused an uproar on the internet as she claimed to have spent ksh 17, 671,500 further stating that her body is her business and a money maker. According to Vera, the society is to blame for changing her complexion since the society promotes skin bleaching. "When you walk into modelling agencies, the girls who get picked for jobs are usually fair-skinned" she declared.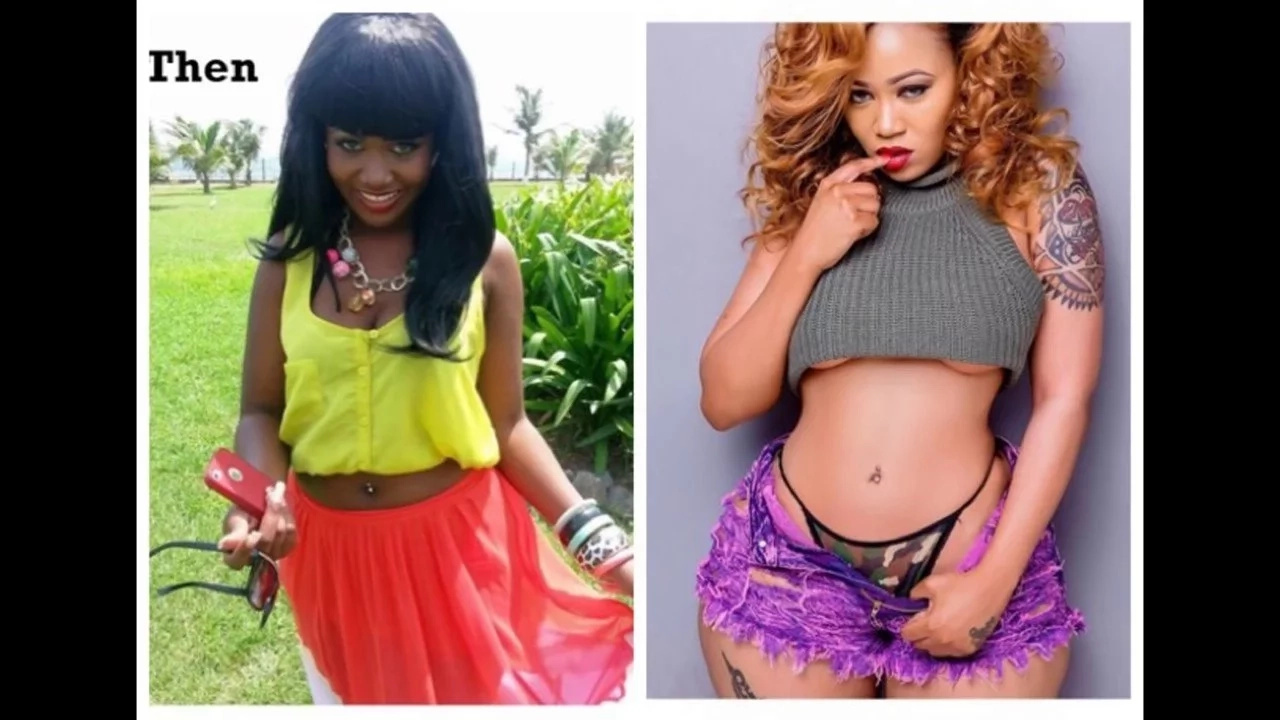 Tanzanian socialites
Tanzanian's have not been left behind in the new trend of socialites, and they have quite a number. One of the famous Tanzanian socialites Sanchoka who recently stunned her fans by posting a sexy dance video of herself completely naked. Her natural beauty has been said to put Kenya's Vera Sidika to shame. Sanchoka is supposedly hotter than both Vera Sidika and Huddah Monroe because everything about her is 100% natural, unlike the rest who have made changes to their bodies to fit in the socialite world.
Vera Sidika's weight loss
Vera Sidika who is a very curvaceous lady seems to be very interested in losing more weight. She has indicated to her fans on social media that she is officially going on a weight loss journey. Vera Sidika has gained excess weight during her trips and she blames it on the foods she has been eating at exotic restaurants. According to her, the secret to weight loss is eating healthy meals in the right portions and exercising. She further stated that dieting has been proven to work in weight loss and once people stop and go back to their old eating habits, they gain back all their weight.
Diet, detox, workout
Five days ago, Vera posted on Instagram that she is on a journey to lose fourteen kilograms in two weeks. Vera Sidika's secret to weight loss is diet and detox, then working out. In May 2017, Vera launched Veetox, a herbal detox tea to help ladies lose belly weight and maintain their hips.